2 tags
1 tag
Maggie + Taylor's Blogs!!
Maggie's: http://maggiethesuperhero.tumblr.com/ Taylor's: http://taycheluscious.tumblr.com/ You should totally follow all of us even though all of this blog's followers already follow me…. -Maggie
4 tags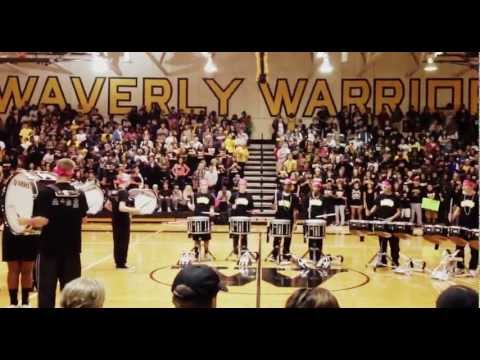 5 tags
I'm so sorry I haven't posted in so long! School is kicking my butt! Homecoming was yesterday and I have a video of the pep rally currently uploading to YouTube so sit tight!
1 tag
The New York Trip Review
It went really well. We were constantly busy and forever on the move! Here's what we did: Visited Ellis Island Went to the Statue of Liberty 9/11 Memorial Central Park (including Strawberry Fields!) Phantom of the Opera Times Square shopping Visiting the Intrepid Playing on the Intrepid Eat Tour at the Carnegie Tour at NBC Studios (I WAS BREATHING THE SAME AIR AS THE SNL CAST.) ...
1 tag
1 tag
NEW YORK!
Waverly Marching Band leaves for New York City in 7 hours!!!!!!! I am so excited! I will updating from my phone as much as I can! Many Instagram pictures to come and once I get home to get the digital camera pictures up, it will happen! I am so excited!!!!!! We get to do the following: Perform on the Intrepid See Phantom on Broadway Tours at NBC Studios and Carnegie Go see and stand outside...
2 tags
It's Festival season!!!!
Waverly just had their Pre-Festival concert last night and it went very well. Mr. Gorbe had thrown out his back, but everyone who came early to help did a wonderful job and everyone was greatly appreciated! This first to go one were the seventh graders. They played March Heroic and Song for the Winter Moon. I felt they did really well. Unfortunately, due to the lack of hands on deck, they will...
2 tags
Solo & Ensemble
Students at Waverly that are participating in Solo & Ensemble are set to perform on Saturday, Feb. 4th! The band director, Mr. Gorbe has been having us practice hard lately and started working with each solo/ensemble individually at least once this week. Due to his busy schedule, he is not able to work with us as much as either parties would like. But I believe it's okay. One individual...
1 tag
Candide Overture- Leonard Bernstein Performed by...
1 tag
Marching band season is officially over...
It's sad. And now we are working away on our winter holiday concert. I will update about that! Waverly Marching Band may be the main focus of this blog. But, I will post about the Waverly band programs in general. Including the Middle School babies. Stay tuned!